Veneers
The Long-Term Benefits of Dental Veneers
What if you could change everything about the way your smile looked without braces, surgeries, or multiple forms of restorations? With dental veneers, Merion Village Dental can give you a brand new Hollywood smile without complicated hardware or complex restorations.
Dental veneers transform everything about your smile & are often used to correct the appearance of teeth that are:
Stained from wines, coffee, and cigarette smoke
Crooked or irregularly shaped due to wear or grinding
Short, chipped, and moderately worn
Misaligned, or with small spaces between teeth
What Are Veneers?
Veneers are thin plastic pieces adhered to the front of existing teeth, which allow smiles to instantly have the appearance of straight, white, beautiful teeth. Every veneer is custom-shaded and shaped to our patients' to fit individual smiles, offering a dramatic enhancement to the appearance of our patient's teeth.
What to expect from dental veneers
A smile makeover with veneers takes 2-3 appointments depending on how quickly you want to move forward. The first visit is the initial consultation and discussion of how you would like your veneers to look. At your first treatment visit, teeth will be prepared for the veneers and a follow-up impression taken, with temporary veneers put in place. Within two weeks, your permanent veneers will be ready to be bonded onto your existing teeth in a convenient, pain-free appointment!
Before & After Photos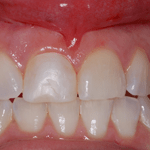 Before porcelain veneers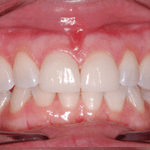 After porcelain veneers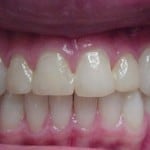 Before cosmetic veneers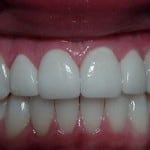 After cosmetic veneers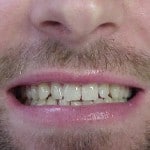 Before teeth veneers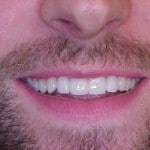 After teeth veneers
Now is the time to get the smile you've always wanted!
If you want to dramatically enhance the appearance of your smile and boost your confidence, porcelain veneers might just be the solution you've been looking for. Chat online with a friendly member of our Columbs, Ohio team to quickly schedule your first consultation.