Technology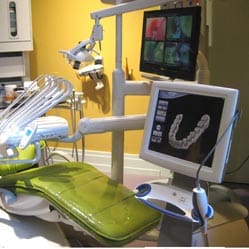 At Merion Village Dental, we use state of the art technology to deliver dental solutions that are safe, gentle, and convenient.
From simple exams to advanced procedures, we incorporate the most up to date tools and technology to administer unparalleled dental care. As a matter of fact, one one of our core priorities is to stay informed and educated on the latest dental advancements so we can consistently meet your needs with the best care possible.
We use the following tools to deliver top-notch results:
With these tools, we are able to provide you with a better understanding of your oral condition or procedures that we may need to administer. The Merion Village Dental facility is fully equipped with the most modern technology to deliver extremely accurate and efficient dental care. Our technology keeps you in the loop at each stage of your treatment, helping you to learn your diagnosis and see your progress first-hand.
Find comfort in our advanced technology!
Let us provide you with quality care and visual diagnosis. Chat with a member of our team today to schedule your appointment and see for yourself what a difference we can make!