Paying your bill has never been easier.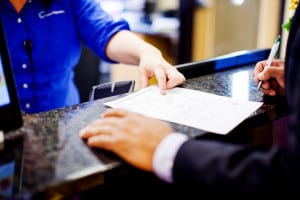 Locate your statement, grab your credit card and click on the blue button to get started.
We accept all major credit cards. Learn more about financing options here.
Online Bill Pay FAQs
Q: How can I make a payment online?
A: Simply click the blue "Pay My Bill!" button above to get started. The application will walk you through the process!
Q: I'm confused about my balance. Who should I contact?
A: Please call us at (614) 360-2523 and our billing experts will help answer any questions you may have.
Q: I can't find my statement. Where can I go to see my balance?
A: Simply open the chat feature in the bottom right corner of our website to ask for your balance. Our response team is happy to help!
Q: What credit cards do you accept?
A: We accept all major credit cards, including Visa, MasterCard, American Express and Discover.
Q: Is it safe to use my credit card online?
A: Yes! Our website is SSL Certified, giving you the highest level of security. Your information will be encrypted and processed in a way that cannot be viewed or stolen.
Q: Do you accept check or cash payments?
A: Absolutely! You can make checks out to Merion Village Dental and mail to 1250 S. High Street, Columbus, OH 43206. Cash payments can be made by visiting our office.