Cleaning Teeth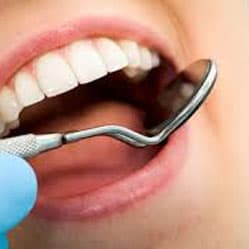 Creating smiles that sparkle is routine at Merion Village Dental.
We take great pride in playing a trusted role in the dental health and wellbeing of adults, children, and senior adults. Our dental team carefully listens as you discuss your oral health history and personal needs. We then create a treatment plan – complete with routine dental care and cleanings – custom tailored to your lifestyle, busy schedule and dental goals. Always, we deliver a gentle and caring touch during every phase of your dental care.
Located in Downtown Columbus, Merion Village Dental has everything you need and more to be your primary family dentist.
We Deliver General Dentistry Services, Including:
Routine Dental Care in Columbus, Ohio
From sealants to oral cancer screenings it is crucial to schedule routine dental appointments to maintain a healthy and happy mouth. This way our dental professionals can help give you the treatment and care that you need.
Is it time for your routine exam?
We recommend preventive cleanings every 6 months in most cases. How long has it been since your last cleaning? If you're due up, we're here to help you catch up and get your smile healthy once again.