Tooth Pain Relief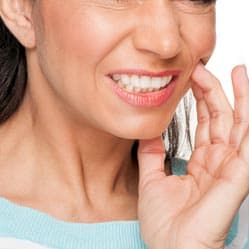 Find a tooth pain remedy in Columbus Ohio
Whether it's a quick shot of pain when biting into your favorite dessert, or a chronic pulsing pain that won't let up – a painful tooth can quickly ruin your day and even rob you of precious sleep. At Merion Village Dental, we will quickly get the root cause of your pain, and deliver a treatment plan to relieve tooth pain once and for all.
If you're tooth hurts, Merion Village Dental can provide gentle services to relieve your pain. Depending on your situation, we can deliver:
Gentle root canal therapy targeting the inside cavity of decayed teeth
Careful extractions and replacements for teeth that are in danger of causing further complications
Wisdom teeth removal to prevent the crowding out of existing teeth
From root canals to extractions, we make it a priority to make sure you understand every aspect of our process so you know exactly what to expect before your procedure takes place. Our staff will explain the procedure and any follow-up recovery items that you'll need to know about – as well as devoting plenty of time to answer your questions in order to set your mind at ease.
Don't go another day with uncomfortable tooth pain
Do you suffer from unbearable tooth pain? We would love to help rid you of your unwanted tooth pain. Call or stop by our offices today to schedule your diagnostic consultation and begin living a pain-free life.