Latest from our blog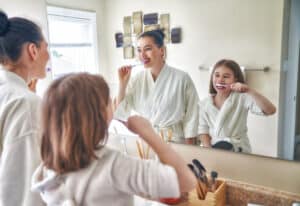 5 Tips To Improve Your Whole Family's Dental Health
When it comes to taking care of your overall physical health, having excellent oral hygiene is a must. Poor dental care can lead to a variety of much bigger problems and diseases, which is why it's important to stay on top of your health. It's no secret that piquing your family's interest in this subject...
Read more...
Would you like to experience your radiant best smile?
From routine cleanings to advanced procedures, Merion Village Dental has everything you need to bring out your most remarkable smile. Chat online with a member of our team today to schedule a family dental appointment!
Schedule Online Now