Replacing Teeth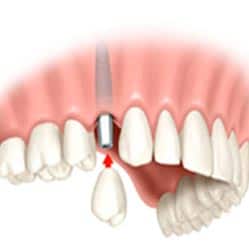 We give you the full smile you thought you'd never have again.
At Merion Village Dental, we provide gentle solutions for patients who suffer from severely damaged or missing teeth. As a matter of fact, we take great pride in fixing smiles and restoring confidence.
Know All Of Your Teeth Replacement Options
Teeth are compromised for a variety of reasons – from traumatic injuries to poor diet and hygiene combinations. Regardless of the cause of your damaged smile, our team will provide you with thoughtful care, honest advice, and judgment-free care as we work to bring your new, beautiful smile to life.
When re-creating your smile, our dentists will create a custom plan that is right for your unique situation!
Our Restorative Dental Options Include:
At Merion Village Dental, You Make The Decisions for Your Smile
You should never feel embarrassed or self-conscious about your smile. Our dentists will closely examine your mouth to identify the underlying causes of your damaged smile while creating a custom-made treatment plan tailored to your preferences, lifestyle, and considerations. Our expert restorative dentists work with you – never pushing you into treatments or solutions about which you have doubts!
It's time to let that smile shine once again!
Do you suffer from a damaged smile? Are you constantly hiding your smile because of broken or missing teeth? Call our office today and set up an appointment to discuss your teeth replacement options - we can't wait to help you!