Bad Breath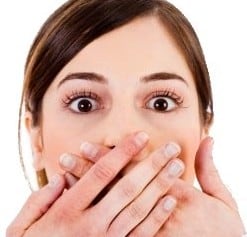 At Merion Village Dental, we provide periodontal services that help you combat chronic bad breath.
Did you know that bad breath is often the effect of serious gum disease? As gums become inflamed, infected or decayed, they may begin emitting an offensive odor. That odor is often a source of embarrassment for patients, causing them to become uncomfortable and self-conscious in social situations.
Our dental team delivers periodontal treatments that give our patients:
Fresh, clean breath
Improved oral health
Improved gum line and reduced risk of tooth loss
Decrease in pain or discomfort
Increased confidence
A healthy and happy smile
Not only can gum disease cause bad breath it can also cause more serious oral issues along with health problems such as diabetes and heart attacks. It is vital to schedule regular appointments and maintain good oral habits, such as flossing, to ward off gum disease and discomfort.
Take action against your bad breath!
You can rest assured that at Merion Village Dental, our team will never judge you or critique you as we work to eliminate your chronic bad breath. If you are embarrassed by your breath or experience bleeding when brushing or flossing, it's time to come see us. Chat with a member of our team today to schedule your appointment in only minutes!