Category: Dental Health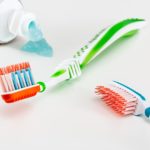 From choosing the right foods & drinks, to brushing at least twice a day, we have 6 tips designed to make your smile brighter & healthier!
The Merion Village Dental Adult No Cavity Club is a fun way for us to celebrate dental health no matter your age! Get rewards just by keeping up with your oral hygiene!
Gum inflammation is quite common in the US, but could also indicate worse dental problems. Learn more about swollen gum causes & treatments!
Recent Posts
Archives
Categories