MVD's No Cavity Club for Adults
Does Your Dentist Have an Adult No Cavity Club?
"A no cavity club for adults? What's not to love about that?!" 
"I can't wait to tell my mom!" 
Yes, these are two real quotes from real adult patients of ours! Something that sets Merion Village Dental apart from other Columbus, Ohio dental offices is our Adult No Cavity Club.
Take a closer at this unique program!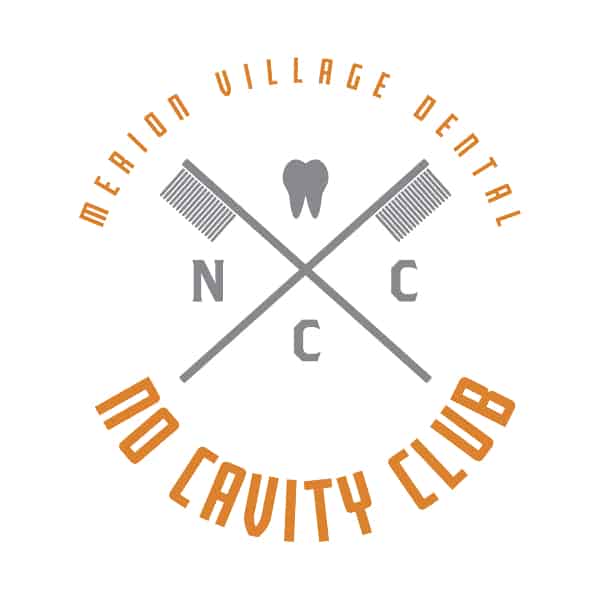 What is the Adult No Cavity Club?
Remember that feeling you had as a kid when you had no cavities and got to choose a toy out of your dentist's toy chest? Or how proud your parents were when you came home cavity-free after a dental checkup? Those are the nostalgic feelings we want to bring back! Who said being an adult meant you can't celebrate a cavity-free smile?
Our Adult No Cavity Club is a fun way for us to celebrate dental health no matter how old you are. We treat our NCC members like celebrities and are so excited when we get to welcome new smiles into the club!
In 2020 alone, 2,754 patients were celebrated into the No Cavity Club.
What Happens When I'm In the No Cavity Club?
Our No Cavity Club members are always going home with new goodies! You get to choose between our prize options to take home after your appointment like cups & mugs, reusable straws, and more! Sounds exciting, right? But that's not where the fun stops. All of our Adult No Cavity Club members are also automatically entered to win our big quarterly contest! Previous winners won a $2,500 Vacation, $2,500 Easton gift card and a $2,500 Amazon gift card. 
For more information about our quarterly prize, and to learn about our current contest, visit our promotions page.
But You're a Dentist. Don't You Want Us to Have Cavities So You Get Paid?
Actually, no! It is in our nature to want the absolute best for our patients, so that means we want your smiles to be healthy. Our goal is to empower and inspire our patients to become healthier and maintain a healthy lifestyle. Because of this, we want to celebrate you when you have worked hard to become or stay cavity-free.
On behalf of the dentists, hygienists and entire MVD team, it is safe to say that we are all here to watch you succeed in your oral health goals. We are always here to help and guide you along the way!
If you need to schedule an appointment, give us a call at 614.443.4400 to chat with one of our friendly team members or you can schedule online at any time!
Recent Posts
Archives
Categories