Articles from: February 2021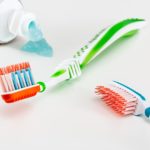 From choosing the right foods & drinks, to brushing at least twice a day, we have 6 tips designed to make your smile brighter & healthier!
The Merion Village Dental Adult No Cavity Club is a fun way for us to celebrate dental health no matter your age! Get rewards just by keeping up with your oral hygiene!
Recent Posts
Archives
Categories