What Makes A Good Dentist?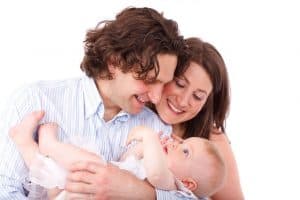 A Few Things You Can Look For In Your Next Family Dentist
At Merion Village Dental, we are concerned about the oral health of your entire family. MVD is here for you, no matter where you're at along the journey – from your toddlers, teens, and even elderly parents. Family dentists address oral health at every stage of life, and a good family dentist will continue caring for you all the way through every stage of life. When you're looking for a family dentist, there are many things you might consider. 
They Celebrate All Cavity-Free Smiles – Kids & Adults!
Celebrating a cavity-free smile is one of our favorite things about the office! When you're cavity-free, you will be entered into our No Cavity Club. No Cavity Club members take home cool prizes like coffee mugs, koozies, cell phone wallets, sunglasses, and more! NCC members are also entered to win huge giveaways like $2500 to Easton Town Center, Amazon, and more!
They Can See The Entire Family At The Same Time
Visiting your dentist every six months is imperative to oral health. We know how hectic your schedule can become, so we like to make your bi-annual appointments easier by scheduling your whole family at the same time. 
"Merion Village Dental cares for our whole family and is a wonderful practice for kids, too! We can't say thank you enough for the great care we receive!" -Tamara R.
You Get To Choose An Appointment Time That Fits Your Busy Work & School Schedule
Are you sick of using your sick days for appointments? Say no more! We offer a variety of appointment times that fit into anyone's schedule. We can see you Monday through Saturday and offer times as early as 7 a.m. and as late as 8:30 p.m. Our online scheduling tool makes it even easier to find an appointment time that works best for you.
They Offer Orthodontics & Wisdom Teeth Extractions
Merion Village Dental is your one-stop-shop for state-of-the-art dental care. In the teenage years, many parents are left searching for an orthodontist or an oral surgeon for wisdom teeth removal. When you're a Merion Village Dental patient? Those services are available to you right under our roof. 
"We have been patients for the last 23 years and have never thought of going anywhere else." -Maria S.
They Will Take Care Of You Through All Stages Of Life
As a family dentist, we see you go through all stages of life! We begin seeing children at age three, and we welcome them back with open arms every six months. By growing this relationship, we learn about your specific mouth in addition to your oral health preferences and can personalize your experience every time you sit down in the chair. We hope that as you grow and start a family yourself, we can then take care of your kids in the future, and the cycle continues. 
Why Choose Merion Village Dental For Your Family's Dental Needs?
A good family dentist will communicate with you every step of the way along your dental health journey. At Merion Village Dental, we communicate with our patients to assure you are comfortable at all times. We are here to care for you and your families. 
Is your family looking for a dentist? Look no further than Merion Village Dental. Call/text 614-443-4400 today to chat with one of our friendly team members or schedule online whenever you're ready!
Recent Posts
Archives
Categories