Teeth Whitening: What Are the Best Options?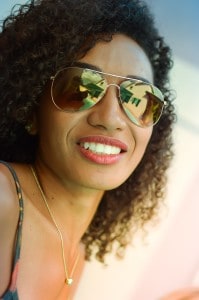 With warm weather already here and summer activities just around the corner, you want your smile looking its best. Spring is a great time to look into teeth whitening options and how they can add brightness to your smile.
If you haven't tried teeth whitening before, you may have a few questions. Here's what you should know about various teeth whitening options before you hit the beach this summer.
What Can Teeth Whitening Achieve?
The difference in appearance a whitening session can make is amazing – depending on the procedure and your teeth, results can be at least three to five shades whiter.
There are several brands and products available, and teeth whitening generally falls into three options: in-office procedures, take-home treatments provided by your dentist, and over-the-counter products.
In-Office Whitening
In-office whitening usually can make the most difference in your smile's appearance. At your appointment, your teeth will be thoroughly cleaned and a chemical whitener will be applied. The whitener is applied several times, and takes about an hour to complete. The results from in-office procedures can last as long as a year!
Take-Home Treatments
Many dentists also offer a whitening treatment you can take home and apply yourself if an in-office visit doesn't fit in your schedule. These systems often take less than 20 days to complete, and can make a significant improvement to the brightness of your teeth. The whitening formula provided by dentists typically includes a fluoride additive to strengthen enamel and reduce cavities, in addition to brightening your smile.
At Merion Village Dental, we offer a comfortable and effective take-home whitening system called Opalescence Go. This system requires no impressions of your teeth, and is applied in an easy to wear tray.
Patients wear their trays for 15 to 20 minutes a day for a total of to days. The Opalescence Go whitening gel also contains fluoride to strengthen your enamel and promote overall dental health.
Over the Counter Whitening
Finally, there are a number of bleaching agents and whitening strips that can be found at your local drug store. These are the least expensive option but are also considered one-size-fits-all, meaning they are not customized to your unique needs. You apply over-the-counter treatments yourself, over a period of about 10 to 14 days, twice per day.
Some items to consider about over-the-counter whitening:
May cause pain or abrasion to gums if not applied correctly
Over-the-counter treatments are the shortest-lasting option
They don't achieve the same brightness as in-office whitening
Whether you're looking for convenience or effectiveness, there are several options to get your smile looking its best before this summer. Call our office or contact us online to learn more.
Recent Posts
Archives
Categories