Which Teeth Straightening Option is Best for You?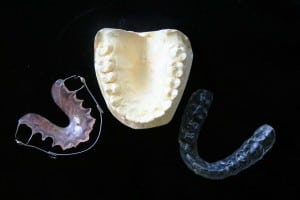 While you may have hesitated to undergo teeth straightening in the past because of discomfort, cost or lengthy procedures, we are here to tell you that times have changed. Technology continues to improve at an amazing rate, and dental technology is no exception. New options exist to improve smiles through teeth straightening that are greatly superior to previous orthodontics methods.
If straightening your teeth is still on your mind, knowing the pros and cons of our new options is a good place to start.
Benefits of Straightening Your Teeth
Straightening your teeth can definitely improve your smile, but the process can also have positive impacts on your health. Depending on the condition, orthodontics can also improve persistent neck, jaw and head pain. By properly aligning your jaw, teeth straightening takes pressure off facial muscles and can relieve migraines. In addition, having a straighter smile could boost your self-confidence!
What Conditions Can Be Improved
There are several conditions that teeth straightening procedures can improve, including:
Overly crowded teeth
Gapped or shifted teeth
Overbites and underbites
Misalignment causing crossbite
Invisalign and ClearCorrect
We are pleased to offer two transformative procedures: Invisalign and ClearCorrect. Rather than shaping teeth with brackets, these systems use clear trays or aligners to shift teeth into position.
As the tray gradually changes your bite, our staff will take new impressions of your teeth and provide adjusted trays through the process. Like any orthodontic system, however, these methods have their pros and cons.
Advantages of aligners include:
Metal free
Discreet appearance
Removable trays make brushing and flossing easier
Allows eating without restrictions
Provides a predictable planning process
Some disadvantages can include:
More responsibility – they only work if they are worn
Not available for some more complicated corrections
Trays may need to be worn for an extended period of time
Traditional Braces
Clear aligners aren't right for every situation and as such, some cases may need to be treated with traditional braces.
Braces feature brackets that are glued to the surface of your teeth and wired together, then tightened by your dentist about every four to six weeks. Modern braces can be made from clear materials or ceramic to match the color of your teeth. And lingual braces are placed on the back surfaces of your teeth to make them even less noticeable. Scheduling a consultation is the best way to figure out which straightening method is right for you.
Scheduling Your Clear Aligner Therapy Consultation
Gapped or misaligned teeth can cause pain, make eating difficult, and affect your self-confidence. But the options for straightening your smile are better today than they've ever been before. Whether removable aligners or brackets systems are needed, today's orthodontics are less visible, more comfortable, and more effective than they have been.
Contact us today to schedule your consultation and learn more about your clear aligner therapy options!
Recent Posts
Archives
Categories