Dr. Harvey Vesha
Founder & Owner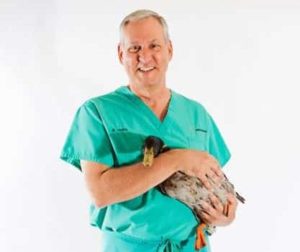 Favorite Quote:
"80% of success in life is just showing up." -Woody Allen
(that's why I get to MVD at 4:30 am)
Interests:
Biking
Reading
Spending time with grandchildren
Dr. Harvey Vesha is our senior practitioner and the founder of Merion Village Dental. He is a 1973 graduate of the OSU College of Dentistry and a member of the American, Ohio and Columbus Dental Societies.
Dr. V's commitment to his patients' care and to MVD is as strong today as when he began. His resolve towards the things he loves is further confirmed by the fact that he continues to be a long-suffering Browns and Indians fan.
Dr. V's wife, Kathy, is a graduate of the OSU College of Nursing, and she serves on the Board of Creative Living, a non-profit residential housing complex for people with severe physical disabilities. This year they are celebrating their 42nd wedding anniversary.
Their two sons, Alex, and Nicholas, and their respective wives, Virginia and Leslie, also are OSU alumni. Alex, a screenwriter, and Virginia have twins, Evangeline and Graham. Nicholas is also a graduate of The Catholic University College of Law and is a practicing attorney in Dublin. Leslie and Nicholas have two daughters, Charlotte and Penelope.
Our Doctors

Our Hygienists

Our Dental Assistants

Our Business Team