Christy
Practice Administrator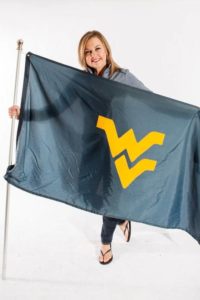 Favorite Quote:
"It always seems impossible until it is done." - Nelson Mandela
Interests:
West Virginia football and basketball
Watching her kids play sports
Eating
With over 20 years of combined experience in marketing, project management, customer service, business operations and retail, Christy can be considered one of the best in her field.
A "master motivator", Christy is consistently developing creative and thought-provoking ways to motivate her team and overcome daily obstacles.
Christy earned a Bachelor of Science in Public Relations with a minor in English from the Perley Isaac Reed School of Journalism at West Virginia University. She and her husband Ian have three boys, a pound puppy and a kitten.
Our Doctors

Our Hygienists

Our Dental Assistants

Our Business Team