Christine
Scheduling Coordinator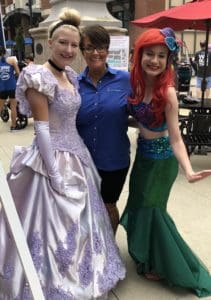 Favorite Quote:
"Three things in life are important: the first is to be kind; the second is to be kind; and the third is to be kind." - Henry James
Interests:
Drinking freshly brewed coffee
Working out at the gym
Teaching others about health, nutrition and fitness
Growing up in Grove City, Christine has a unique background in ministry after obtaining a degree from Lee University in Cleveland, Tennessee.
Christine inspires others every day with her enthusiastic smile and her positive attitude! An advocate for health and fitness, Christine teaches pre-diabetic health classes at a local YMCA. She also LOVES coffee, so if you're looking for a new blend to try, she's your gal!
Our Doctors

Our Hygienists

Our Dental Assistants

Our Business Team