How Dental Implants Can Improve Your Smile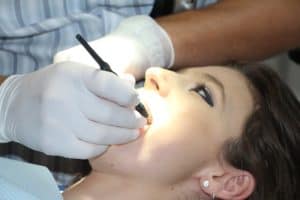 A missing or damaged tooth can be a major problem to handle. Along with the complications to eating and oral health, a missing tooth can strike a blow to your self-confidence.
But, there's good news—a permanent solution is readily available. Dental implants have been a reliable solution for replacing teeth for decades, and our team at Merion Village Dental has a wealth of experience when it comes to their selection and placement.
What are Dental Implants?
When a tooth needs to be replaced permanently, a dental implant is widely considered to be the best solution available.
A type of cosmetic dentistry, dental implants are artificial replacements for the entire tooth, including the root. They are typically made of a titanium root, along with a porcelain crown or dental bridge.
These custom-designed teeth implants are anchored into the jawbone or on top of the jaw, and if properly cared for, should outlast your natural teeth.
How Implants Work
Once a treatment plan has been designed for the individual tooth, a small titanium post is implanted in the socket of the missing tooth. The bone is given time to heal, and will actually grow around this post, securing it in place.
Once healed, an abutment is attached to the post. This abutment then holds an artificial tooth, or crown, or a removable denture, which is designed to match the color and size of your surrounding teeth.
How Dental Implants Can Improve Your Smile
Because of their durable nature, dental implants can make an unparalleled improvement to your smile. This can include:
Improved chewing and speech, since the implant will not slip out of place
Support for adjacent teeth, along with preservation of their natural tissue
Enhanced comfort due to their permanence
Improved oral hygiene by enabling easier access to adjacent teeth
Are Implants the Right Fit for You?
In general, dental implants are an option for anyone healthy enough to undergo a routine oral surgery. Since the artificial tooth is anchored in the jaw, the patient must have enough bone mass for the root to be anchored securely.
Other patients who may have difficulty with dental implants include heavy smokers, those with untreated disorders such as heart disease or diabetes, and those who have received radiation therapy. During an evaluation, our dentists can explain if an implant is the right solution for your needs.
What to Expect
Following an initial consultation, our dentists begin by placing the titanium root into the missing space. This is then allowed to heal, which can take between six to 12 weeks.
Once healed, the abutment is placed in a follow up visit. The final prosthesis is then attached permanently to the abutment. There may be some minor soreness in the area afterward; over-the-counter pain relief is the typical solution.
If a missing or damaged tooth has made eating or speaking difficult for you, or is causing emotional distress, a dental implant can offer a permanent and effective solution. Our dentists are happy to help determine if an implant is the best solution—contact us at 614-443-4400 or online to get started.
Recent Posts
Archives
Categories