6 Questions You Are too Shy to Ask About Straightening Your Teeth
June 03, 2015
Merion Village
Categories: Invisalign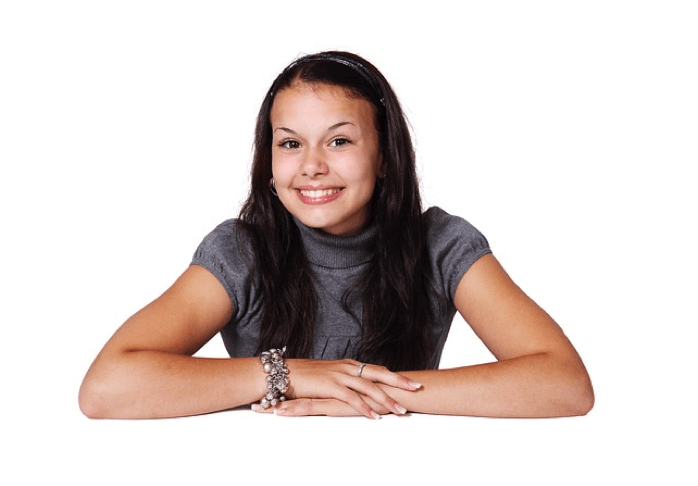 Have you been considering straightening your teeth for a long time now? Don't sit on the fence any longer! Oftentimes, people hesitate to perfect their smile, because they have lingering doubts and concerns about the procedure. In this post, we'll address some of the top questions people have about teeth straightening. In particular, we'll focus on invisible braces, which have grown extremely popular over the past decade.
How Do Invisible Braces Work?
Invisible braces are clear aligners that are custom-fitted to your teeth, gradually straightening them over time. The process is a simple one:
First, you would visit our office to have a treatment plan developed and to be fitted for your aligners.
Then, you'd wear your aligners for approximately 2 weeks, swapping them for a new set as your teeth began to adjust. We even provide you with multiple sets of aligners at one visit, cutting down on your need to come into the office!
Invisible braces can treat a variety of problems—spacing, overbites, crowding—which makes them a great choice for most patients. Even better, results are relatively quick. Many people only need invisible braces for a year.
At our office, we're pleased to be able to offer 2 brands of invisible braces—Invisalign and ClearCorrect. Talk to us at your next appointment to find out which choice is right for you.
Are Invisible Braces Expensive?
People often fear that invisible braces are expensive. However, the cost is comparable to that of traditional braces. Additionally, orthodontia has risen at a rate lower than the cost of inflation, unlike other medical procedures.
Some dental offices advertise low fees and then charge for extra visits, attachments, etc. At Merion Village Dental, we make invisible braces extremely affordable by only charging one upfront fee. And not only will you know the entire cost upfront, but you'll also appreciate the different payment plans we offer.
Teeth do move and shift over time. Unfortunately, this means that teeth will often get worse if left untreated. Straightened teeth are also easier to brush and floss, which helps with cavity prevention.
You're never too old for braces! We've found that our adult patients experience a lot of satisfaction at finally having their teeth straightened. Oftentimes, this is a subject that has been bothering them for a while.
Invisible braces don't hurt. However, you may experience temporary discomfort, particularly when switching to a new set of aligners. This just means that the process is working! We recommend that you start using your new aligners before bedtime. If you experience discomfort, take an over-the-counter pain reliever like ibuprofen.
If you or your child plays a sport that requires a protective mouthguard, simply remove the aligner until the game is over! Otherwise, you can safely wear your invisible braces during athletic activities.
Invisible braces offer a convenient alternative to traditional braces. Because they're removable, they make brushing and flossing far easier, resulting in whiter teeth and fewer cavities. They also allow users to eat meals without restrictions, unlike metal braces.
If you're ready to schedule an appointment to discuss invisible braces, contact us today. We'll be happy to develop your treatment plan and get you on the road to a straighter, more beautiful smile!
Related Posts:
Recent Posts
Archives
Categories